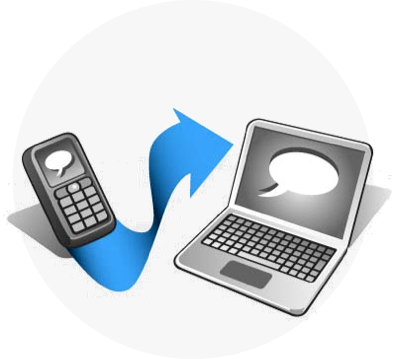 Voice
Receive phone calls professionally, the way you want
Forward incoming calls to fixed or mobile numbers
Receive voicemail messages in your email inbox
This is how it works
You will get a phone number
XOIP will give you a local number or a national number (084) that you can receive voice calls on. You can also keep your existing number. XOIP will help you port it from your current provider to XOIP.
Pick up a call where you want it
You can route incoming calls where you want it: fixed lines, mobile numbers or voicemail.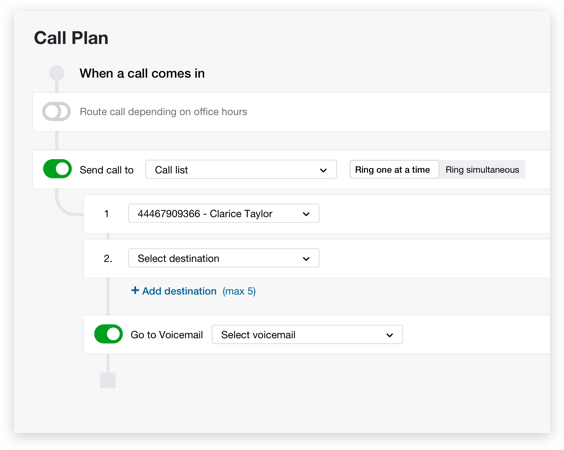 Forward calls to fixed or mobile phones
You can forward an incoming call to any fixed line or mobile number. Depending on your subscription this is for free or for  affordable dial-out rates.
Receive voicemails in you email
Voicemail messages that people leave will be forwarded to your email inbox. No need to call in to listen to your voicemail messages anymore. Even better, you can now forward voicemails to your colleagues or team mates!
Set up for your office hours
Do you want to automatically send an incoming call to your secretary during office hours, but to your mobile or straight to voicemail outside office hours? You can. And so much more.
Forward to a call list
You can route an incoming call to a list of up to five phone numbers. You can set it up to call them all at once, or one-by-one.
Are you interested?
Let us know, and we will contact you, so you can get started as soon as we're ready.
Yes, please contact me